Now we have entered 2022, many experts believe that UK house prices will continue to rise due to the lack of homes on the market. Recent data from the Land Registry suggests that prices are up 10% each year with further competition for properties. If you are wondering
how the pandemic has affected the housing market - l
et's explore exactly that and shed some light on what buyers should do during these unprecedented times.
The Housing Market for 2021
Let's explore firstly what happened to the housing market last year. During the 2021 year, the market soared with activity led by the government as stamp duty was cut. There were instances of large savings of as much as £15,000 which ended on 30th June. However, home buyers would save up to £2500 provided they bought their home before September of last year.
Transaction numbers would increase to a peak around stamp duty headlines. Additionally, the number of houses being sold rose in 2021 during the tax holiday, peaking in June and September. This was as buyers sought to have transactions over the line in time to save on tax. Data provided by HM Revenue and Customers (HMRC) indicate that just over 100,000 sales took place in December as the market bounced back after a post-tax-break lull.
So How has Coronavirus changed House Prices?
As the pandemic continues, we are beginning to see the impact that it has had on house prices. That being said, continued uncertainty over what is next in store for this pandemic means figures may still fluctuate. Land Registry's UK House Price Index may be one of the most reliable indicators of house prices and is based on sold property prices. As it works on a two-month lag, many of the latest available figures will be from November. The Land Registry states that the average UK property price rose by 10% year on year in November reaching £270,708.
Another useful tool is Rightmove's house price index, although only based on asking prices rather than sold prices. January's report found that average ask prices rose month on month by 0.3% and 7.6% year on year. Furthermore, an index provided by Nationwide which is based on mortgage lending reported 1% monthly and 10.4% annual rises in prices in December. Indexes based on lending such as Halifax's index reported a 1.1% monthly and 9.8% annual increase.
Possibilities for Now and the First Months of 2022
At the end of December, there was a great level of optimism around the property market. An imbalance between supply and demand would suggest properties are selling fast and quicker than ever before. Research conducted by Rightmove found that the average time to agree with a sale in December was 39 days. To put this into perspective, this is one of the lowest figures since the pandemic began.
However, it may not all be good news after all. A lack of supply may keep prices high. Furthermore, a report from The estate agent travel body property mark found an average of 29 buyers for all available properties as of November last year. This competition resulted in 38% of homes selling above their original asking prices. The estate agency Savills predicts prices will rise by 3.5% as we continue through 2022 and a further 3% in 2023. These findings mirror that of property portal Zoopla which had similar predictions. It forecasts a 3% increase for 2022 with 1.2 million house purchases. However, Halifax's predictions differ slightly and expect a slightly slower market, with price changes around 0 - 2%.
How Have House Viewings Changed?
As much of the UK faced lockdown restrictions last year, many estate agents began offering video house viewings. This idea has continued to play a role since restrictions were lifted. The latest guidance from the government recommends that buyers take advantage of opportunities to view homes remotely before committing to in-person viewings. Then when viewing a house in person, estate agents may request that you wear a mask and sanitise your hands upon entering a property.
Has Coronavirus Affected Mortgage Deals?
In 2021, mortgage rates fell at a consistent rate as lenders battled to offer the cheapest deals to buyers with larger deposits. However, this may change in 2022 as the Bank of England increases the base rate to 0.25%. Rates have been at historic lows but creep upwards with sub-1% mortgages now disappearing. Furthermore, this trend could continue in the coming months. However, despite these rises, rates remain very low across the board meaning no matter how much deposit you have, you are still in with a good chance at securing a reasonable deal.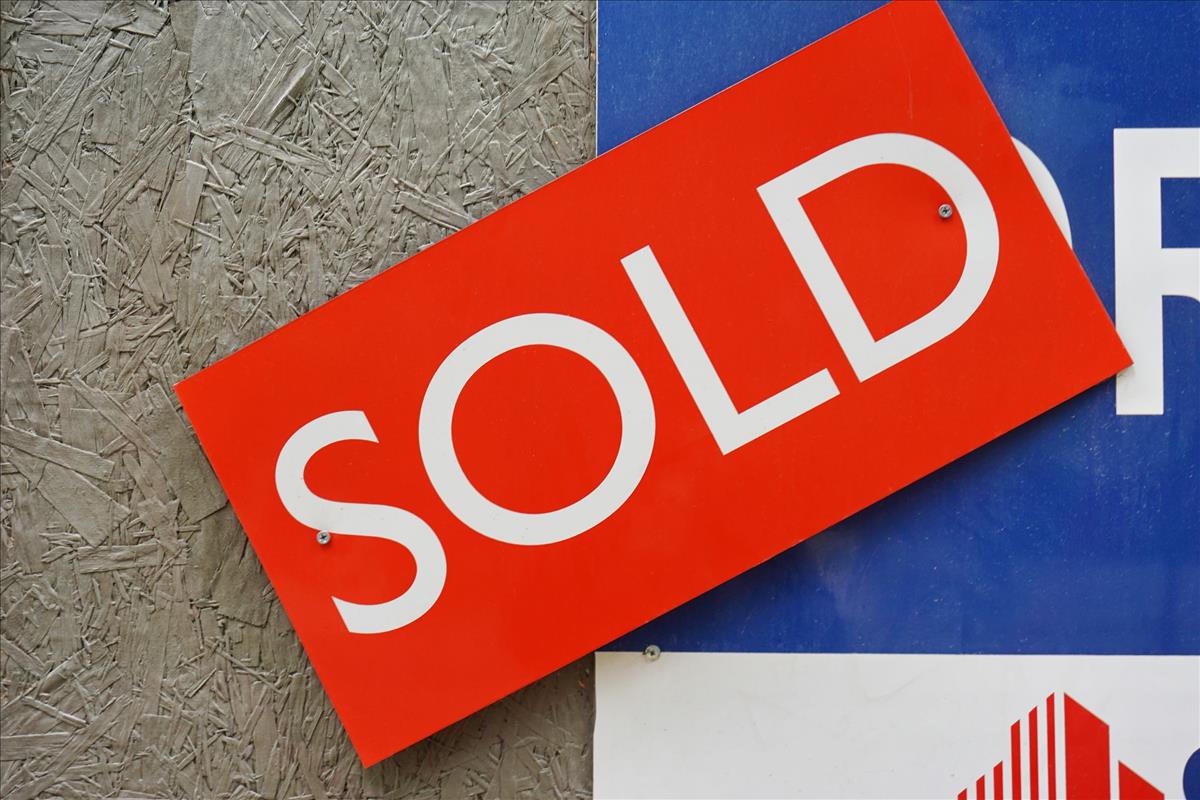 An Increase in Property Flipping
A property boom that came about with the Covid-19 has sparked many to consider "property flipping". This is where people buy homes in need of a renovation, do it up and sell as soon as reasonably possible.
A Hampton estate agent stated that close to 19,000 homes were flipped in this way during the pandemic last year. It is also estimated that around ¾ of these were sold for more than they were bought for and investors averaged profits around £48,190.
Will a Rise in Interest Rates Affect the Market
The Bank of England recently decided to raise interest rates. This has come as a clear signal for many that the time to save money is now. This factor may lead to a slowdown in the property market and potentially a levelling-off or fall in house prices. That being said, there is still likely to be a short-term surge in demand for mortgage applications ahead of increases in interest rates.
Additionally, rising interest rates may also mean that banks will charge slightly higher interest rates for mortgage and remortgage applications making it even more expensive to move or buy a house. As interest rates have risen as expected, it may be true that fewer people will be inclined to move house and will instead focus on saving instead.
Renting or Buying - What is Cheaper?
Until recent memory, it has been usual to rent a home to save money so that you can buy a house later down the line. However, rising rental prices, especially in big cities has made this more difficult.
That being said, soaring UK house prices through the pandemic have meant that in summer 2021, it was cheaper to rent than buying for the first time since 2014 according to research from Hamiltons.
On average tenants spent £71 less a month in rent than mortgage repayments. However, this is assuming they bought the property with a typical 10% deposit.
However, since this time, rental prices have continued to rise for many areas as people return from the cities and wait to buy in more desirable commuter belt towns.
Overall, the UK average monthly rent appears to now have stabilised. According to the Homelet Rental index, this is down just £1 in November from the previous month to £1,058.
Leaving London out of the equation, the average rent in the UK is now £889. This is an increase, up by 0.1 % last month with Yorkshire and Humberside seeing the most significant monthly rise. Mortgage payments remain affordable should you have a large deposit. However, this is not great news for many first-time buyers. Nationwide has stated that a 10% deposit is now more than 50% of a typical first-time buyer's income.
Conclusion - What Will Happen to House Prices in 2022?
The current pandemic has left a lot of uncertainty when it comes to the future of UK house prices. It may be true that the shortage of affordable and available housing might play a major role in keeping house prices high. Increased competition for a limited supply of housing may mean that prices are unlikely to level off.
Furthermore, the pandemic has also caused a lot of uncertainty for the market as a whole. Whether that be because of the likelihood of future Covid variants or changes in inflation and interest rates. Regardless, uncertainty may put people off making large financial decisions such as moving homes.
If fewer people looking to buy in 2022, it may be possible that house prices could plateau throughout the year.
As uncertainty surrounding the market continues, expert advice may be vital when arranging finances for the future.
Letting Agents in Surrey
Cavender offers a complete and comprehensive range of services that can be tailored precisely for your needs and requirements. Come and speak to us to discuss how we can support you with your journey. Speak to one of our trusted expert team today on 01483 457728 for our Guildford office or 0208 092 5225 for our Kingston Upon Thames office. Alternatively, email us at info@cavenders.co.uk, we'll be more than happy to discuss your requirements!