Are you looking for a house to rent around Surrey? It may seem easy to take the first available property within your budget, however you should always take the time to consider your chosen property in more detail. When house hunting, you may often stumble upon a property that you love and can immediately see yourself making a home. This can be especially true if you have previously been looking at properties that haven't reached your expectations whether it be because of the price or condition of the homes. The urgency to choose a property may be enforced by any mentions from the estate agency of the rarity of the property or that there are other viewings taking place the same week.
However, before getting yourself in a frenzy, panicking and putting down a deposit immediately, ensure that you take a moment to access the property fully and ask a few questions to ensure that you really have chosen the right place.
First Consider the Location
Surrey has a wide range of beautiful properties available for rent. However, before coming to any final decision you should consider the practicality of the location. For example, if the location you pick adds an hour to your commute, leaving you likely to be late for work, it may not be a sensible option. You should always check your commute at the exact times for however you choose to travel. You should also see how accessible it is to get to the places you want to be most frequently. If somewhere you need to go regularly is too far away to be worth the commute, maybe you should consider another property that is closer.Is the length of commute going to make you less likely to visit friends? Are you going to have to get up considerably earlier in order to get to work on time? These are questions you need to ask yourself in order to make the decision that is best for you.
If you are worried about the crime rate in your local area and perhaps you have children, you may wish to check the crimes on your chosen properties street. You can do this using the police.uk website. It may also be a good idea to investigate what the area is like on weekends and evenings to gage the level of noise in the area as this can also be a determining factor that is easily missed when going about your viewings.
The Costs of Renting
Often people may begin searching for a property with a rough budget in mind then increase their budget when nowhere matches their expectations. This is a slippery slope though as you can often end up settling for somewhere that isn't realistic within your budget. Before selecting a property, do the maths of your monthly rent. Additionally, look at how much council tax you would be expected to pay and enquire about the bills you will pay. Small details such as whether gas cookers are used or the type of heating installed can make a big difference. Additionally, architectural differences such as the height of the ceiling in older houses can make a difference in impacting your heating bills.
Consider all the Possible Charges
Regardless of where you look, it is always important to remember that different estate agents will have different fees and expectations. For those who are looking to stay with an estate agent, you may be able to receive some loyalty discounts. This usually comes from a good reputation you have built up with them. It is likely that the future will see additional changes to estate agent fees. However, it is still important to take note of any costs you'll face upfront. When considering a property to rent in Surrey you should make sure to ask questions such as:
How many weeks rent is included in the deposit and when is the due date?
How much is the referencing fee cost per person?
What are the tenancy fees of the property?
Are there any additional costs?
What costs should be expected further into the tenancy? For example, exit fees and renewal fees.
Ensure that you have an appropriate amount of savings and have enough time to gather the deposit and first rental payment before you move in. You may also want to consider whether you have any credit cards, overdraft facilities or other back up income sources available to you in order to make the first payments.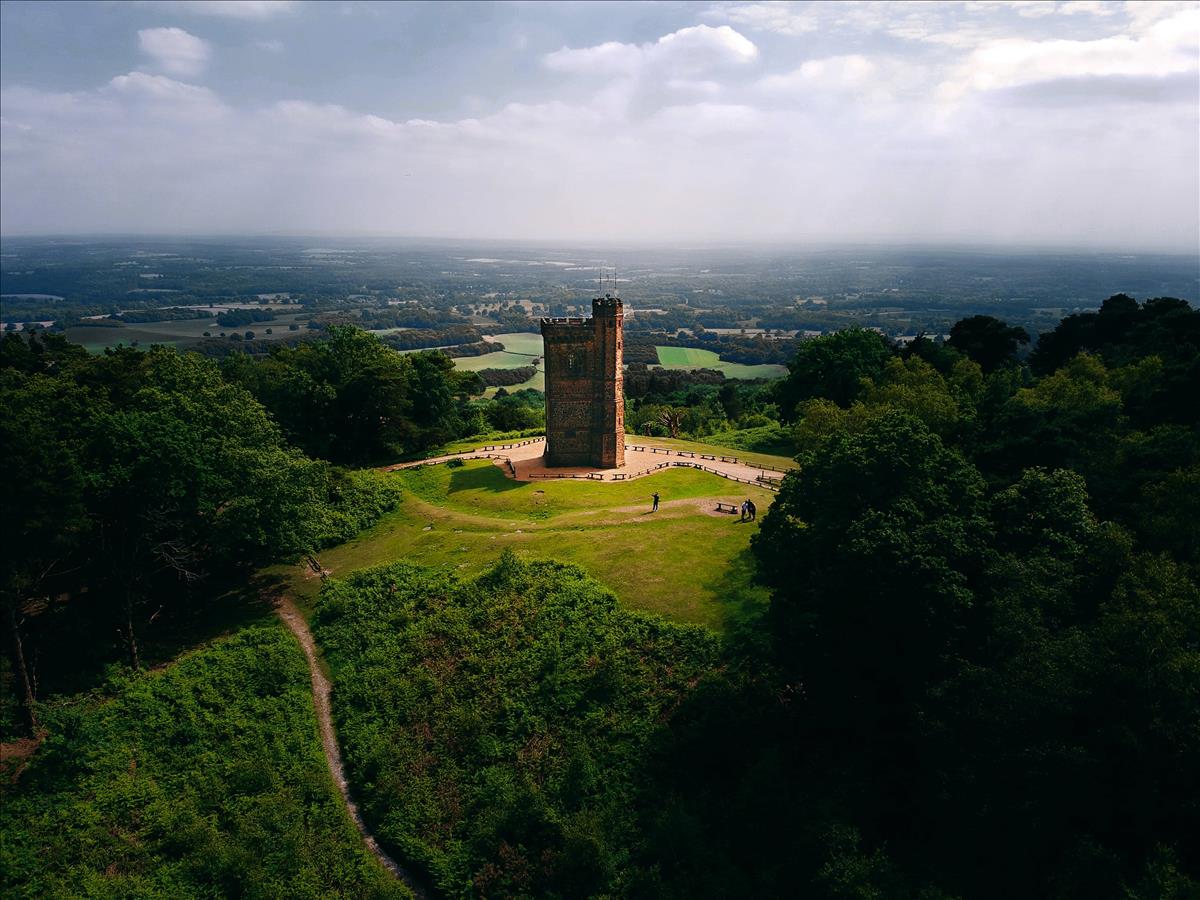 Keep a Close Eye on the Properties' Condition
Especially if you first view a property within the summer months which is a very popular time of year to view properties, you can often fail to imagine what the living conditions will be like come winter. The property may be damp, drafty or even mouldy in places. Vise versa, when looking at a property in the winter time, you may not realise that the house might have little ventilation. No matter when you view a property, make sure you access the property carefully. If you spot any potential issues, make sure the landlord is aware of them and ask if they will be fixed before the move-in date.
Is it the Right Time?
The rental market is often fast paced but do not rush into accepting a tenancy that is earlier than necessary. It is always handy to have a little crossover between properties to allow you the time to move all your belongings without the stress of rushing. You will also need to allow time to clean your previous property amongst other things. Make sure not to add more costs to your new rental than is necessary. Be sure to ask what the available dates are and how much flexibility is available. Do not accept dates that are not ideal for your time frame.
Learn from the Previous Tenants
It is recommended to always ask why sellers are selling the property you desire but it can also be very valuable to gain knowledge from the current tenants. IF the current tenants lived in the property for a long time before leaving could suggest the property was satisfactory. However, if there have been an extensive amount of short lets, the property may be unpleasant. It could also mean that the landlord has been difficult for the previous tenants or even that the neighbours have caused issues. If the former tenants have been evicted, there may be issues with the property that have yet to be addressed. There may also be posts you may have to deal with by debt collectors. Although these problems are not always problematic, it is always better to be informed before moving into a tenancy agreement.
Consider the Length of the Agreement
Depending on your own preferences you will need to consider the length of the tenancy agreement. For shorter term lets with a chance to renew, both you and the agent or landlord in question get to see if you fit. These types of agreements can be beneficial as you gain the flexibility to leave in not too long a period of time if the property does not meet your standards. However, you may be required to pay renewal fees for each time you agree to continue your lease. Furthermore, if you are looking for somewhere to stay longer term, make this clear to your agent and then consider your options carefully.
Does the Place Have Everything You Need?
Especially for long term renters, you can often feel obliged to lower you expectations when seeking out properties. For those looking for a property with features such as baths, open plan kitchens and garden spaces you can easily be disappointed when faced with the available properties on offer within your chosen price range. However, you must focus on the factors that are necessary to you. For example, it is easy to agree to properties that do not include parking. However, this can be very problematic if you are going to spend considerable time trying to find parking locations frequently, and if your chosen location does not have anywhere cheap in the area, you could end up spending a lot of money in trying to do so. There are many other considerations you might need to make such as the availability to store your bike safely as well as easy access for those with pushchairs. Before rushing into any decisions make sure you list everything that you need and do not compromise on these factors.
Cavender offers a complete and comprehensive range of services that can be tailored precisely for your individual needs and requirements. Come and speak to us to discuss how we can support you with your journey. Speak to one of our trusted expert team today on 01483 457728 for our Guildford office or 0208 092 5225 for our Kingston Upon Thames office. Alternatively, email us at info@cavenders.co.uk, we'll be more than happy to discuss your individual requirements!