Is the Stamp Duty extension good news for homebuyers?
Following the recent announcement that the Stamp Duty holiday has been extended until the end of June, property portals are reporting a further surge in interest. Although the extension seems like good news for homemovers, the strong demand will continue to put pressure on property professionals.
The three-month extension offers relief to buyers and sellers that may not have completed by the end of March. However, backlogs in the conveyancing process will mean that some homemovers who have recently agreed a sale could miss even the new deadline. Buyers and sellers must act now to minimise conveyancing delays.
Don't be complacent
If your move is underway and you are expecting to complete the sale comfortably before the new deadline, there are steps you should still take to keep things moving forward.
If you have recently put your property on the market (or you have recently had an offer accepted) delays are likely to continue until the current, exceptionally-high level of transactions work their way through the system.
Fortunately, there is much you can do in the early stages to speed up the conveyancing process. It may also be wise to have a contingency plan in place if the new deadline is missed.
Search delays likely to continue
Since the first COVID-19 lockdown last Spring, there have been significant delays in the supply of property searches.
Local authority searches have been particularly affected by backlogs. As the first lockdown hit, local councils put staff on furlough and remaining workers worked remotely or in socially-distanced conditions. Once the first lockdown ended, the property market began to surge (thanks in part to the Stamp Duty holiday). Many authorities were unable to quickly process the surge in demand.
Local authorities have not yet had a chance to recover, and search backlogs remain common.
Your solicitor should order searches as soon as possible. This will mean that you incur the cost of searches soon after instructing, but this is preferable to search backlogs delaying your move.
If you are a cash buyer and looking to complete a purchase quickly, you could sidestep the delay by forgoing local searches entirely. If you are not buying with a mortgage, your solicitor can advise you on the risks and benefits of this approach.
Mortgage accessibility
Mortgage providers were also affected by the surging demand last Summer. Reduced staff levels and other COVID-related delays led to weeks of delays in the processing of some mortgage applications. Fearing a crash, many banks temporarily restricted mortgage availability to borrowers with smaller deposits. Lending restrictions meant that some buyers had to switch lenders at the last minute.
Although the situation has improved, some lenders may still be experiencing issues. To reduce the impact of any delays, you should ensure you complete all mortgage-related paperwork as soon as possible, and get as far along in the pre-approval process as you can.
Before you instruct a conveyancing solicitor, check that they can act for your preferred lender. If your conveyancer is not on your lender's panel of approved solicitors, another solicitor will be required to complete the lender's legal work and this can add weeks of delay to the conveyancing process.
Conveyancing backlogs
Unlike many industries, a sizable number of conveyancing solicitors already worked from home before the pandemic.
Although homeworking was a 'known quantity' for conveyancers, many firms were unprepared for a sudden transition of their whole workforce. Many support and office staff were put on furlough, and some firms struggled with the rollout of completely paperless systems. These issues led to significant delays once the property market picked up.
The impact of in-house delays and external issues, like delayed searches, meant that even straightforward freehold sales have taken weeks longer to complete.
Since late 2020, the volume of transactions continued to rise as movers sought to take advantage of the discounted Stamp Duty rates. As the new deadline approaches, many buyers and sellers will get increasingly nervous about the likelihood of their transaction completing, putting increased pressure on conveyancing solicitors.
Keep the process moving forwards
Regardless of where you are in the process, you should aim to keep your transaction moving forwards. Overworked conveyancers will inevitably respond to the most vocal clients first.
Chris Salmon, Director of Quittance Legal Services said, "You should aim to stay 'front of mind' with your solicitor. There's no reason to bombard your solicitor with daily calls and emails, but don't wait weeks between contact attempts."
"You should also aim to respond to any enquiries without delay, emailing scanned documents where possible, rather than relying on the post. Keep all parties in the loop as much as you can, CC'ing the agent in emails so they can synchronize their efforts with yours."
Contingency planning
Given the very high volume of transactions in the pipeline, and the impact of ongoing delays, some transactions may not complete before the extended Stamp Duty deadline.
If your transaction is a leasehold, or part of a long chain, you should consider the impact that missing the deadline will have on your sale or purchase. If you are buying, have you budgeted for the increased Stamp Duty? If you are selling, can your buyer afford to cover a higher Stamp Duty rate? If you are in a chain, are any of the other transactions vulnerable once the Stamp Duty rate rises?
Given the chance of unpredictable, last-minute delays (pandemic-related or otherwise), it would not be wise to simply hope that your transaction is one of the lucky ones that completes within average timescales.
You should consider what you can do to mitigate the risk of your sale or purchase collapsing if the deadline is missed. It may be possible to negotiate with the other side to agree a contingency plan.
If your buyer is already stretched and cannot afford to pay £1,000s more in Stamp Duty, you could offer to make a contribution to the higher total. If, instead, you are buying and would be unable to afford the higher rate, you could aim to strike a similar deal with your seller.
What happens next?
As vaccination efforts continue to progress, a further Stamp Duty extension beyond June is unlikely. The likelihood of ongoing delays throughout the conveyancing process remains high, however. You should still do everything you can to keep the pressure on and move your transaction forwards.
By completing and returning paperwork ASAP, instructing a solicitor early, ordering searches and focusing on effective communication (by phone and email, not post), you will give your home move the best chance of completing as fast as possible.
For further support & advice, please Quittance Legal Services who will be on hand to assist you-
https://www.quittance.co.uk/
++++++++++++++++++++++++++++++++++++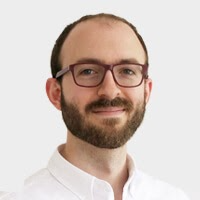 Chris Salmon - Author BioChris Salmon is a co-founder and Director of Quittance Legal Services.