It is no secret that Guildford is a popular place to buy and sell houses. The market here is thriving and there are many opportunities for both buyers and sellers.
However, one thing that people often don't think about is what can go wrong during a house sale. In this blog post, we will be discussing how often Guildford house sales fall through and the reasons why this may happen. We will also give some tips on how to avoid an incomplete sale!
Across the whole of the UK in 2021, around one in three purchases fell through for one reason or another. Now, we have to remember that each year the market can change drastically - affecting both sides of any purchase. Despite this, there are certainly things you can do to help it work in your favour.
Don't Shoot The Messenger

One of the most common reasons why Guildford house sales may not go through is due to a lack of communication between the buyer and seller. It is important that both parties are on the same page from the start in order to avoid any confusion or miscommunication down the line.
This means being clear about your intentions, setting realistic deadlines and keeping each other updated throughout the process. Now, many will go directly through Estate Agents at the beginning of the process, so if you're a seller - ensure you're giving the Agent plenty of warning if you aren't free for second viewings or if any work is being done to the property.
As a buyer, ensuring you have all the relevant contacts from the outset will avoid complicating the matter. You will be able to follow up yourself without having to wait for them to come to you. Similarly, keeping everyone in the loop will help speed the process along.
This means checking you have all the relevant paperwork and applications underway, as well as making sure solicitors on both sides have the correct contacts to communicate back and forth. Any incidents here could see a sale falling through quite early on!
Beware The Gazumpers

Another common issue is that of gazumping. It's not a made-up word and it can actually cause a horrible situation between buyers and sellers. It occurs when a buyer has their offer accepted, but then the seller decides to accept a higher offer from someone else shortly after.
This can be extremely frustrating for all parties involved, but there are ways to avoid it happening to you.
Firstly, make sure that you have your finances in order before making an offer on a property. This will show the seller that you are serious about the purchase and not just putting in an offer for the sake of it.
Secondly, try to avoid putting in a lowball offer. This is an offer that is significantly lower than the asking price and will more often than not be rejected outright. If you do want to negotiate, start at a reasonable price and be prepared to go up from there if necessary.
Guildford house prices are at a good point in the market, and it is a highly sought after location within Surrey. A valuation will have been carried out by experts - so you can be sure the guide price is in line with the current climate. A lowball offer may be accepted by desperate sellers, but you're far more likely to be gazumped.
Lastly, once you have had your offer accepted, move quickly! The sooner you can get the ball rolling with solicitors and surveys etc., the less chance there is of another buyer coming in and gazumping you.
Survey Results

It is also important to remember that Guildford house sales usually take around three to six months to complete. This may seem like a long time, but it is important to be patient. Rushing into things could mean you end up making a mistake, or worse - not completing the sale at all.
Another reason why Guildford house sales may fall through is if there is a problem with the property itself. During these few months, the buyer will have an option to carry out home buyers' surveys. This will make any major or minor defects clear and could affect their decision to complete.
For example, if there are any issues with the structure or if there are any outstanding repairs that need to be made - they could decide it's too much risk or work to go ahead with.
Being completely honest as a seller will eliminate the element of surprise and your buyers will know exactly what they're getting into. This can help ensure your Guildford house sale doesn't fall through because of a change in circumstances.
Mortgage Offers & Finances

Of course, anoth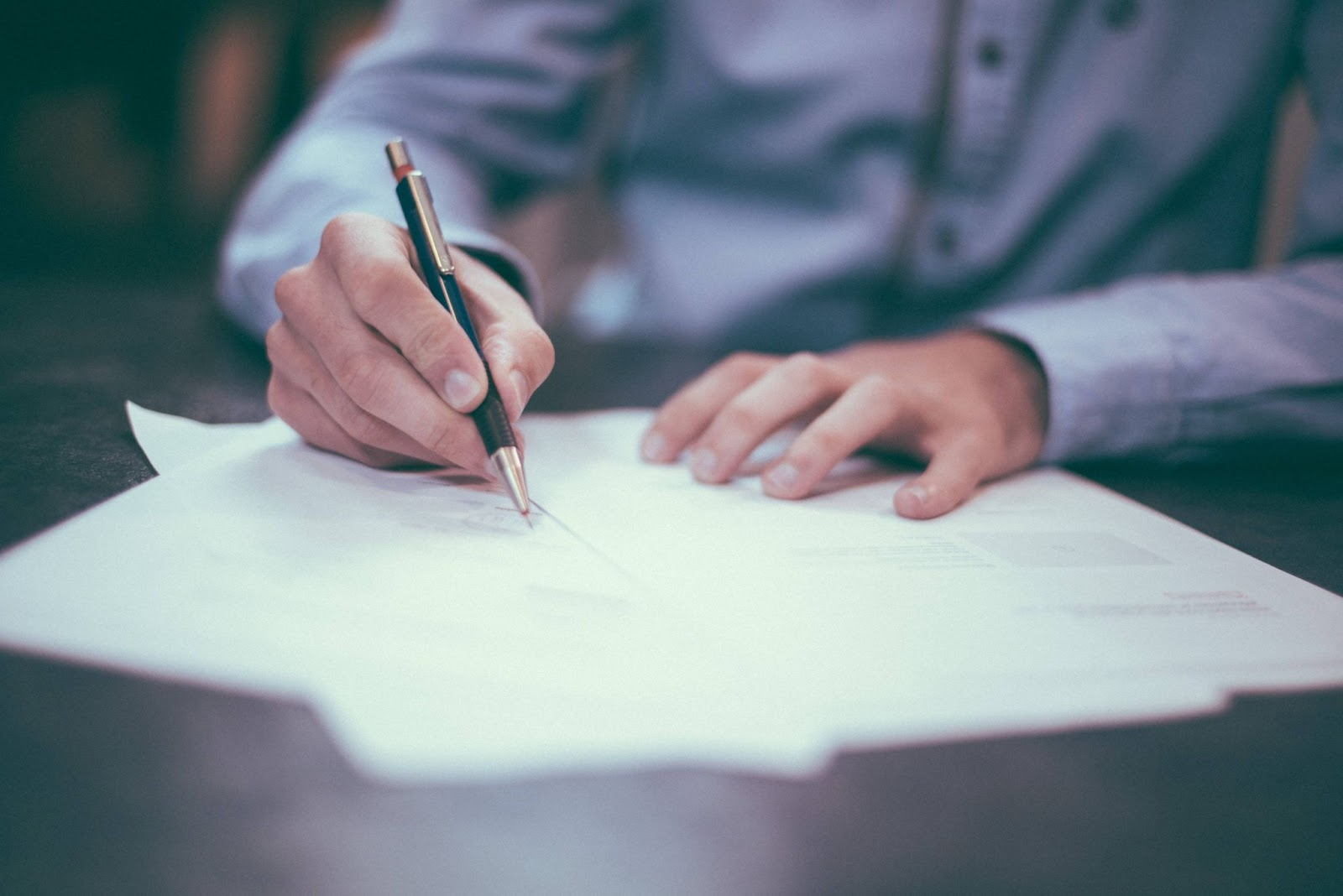 er common reason for Guildford house sales - or any house sale for that matter - not going ahead is because of finances throughout the chain.
The buyers could have their mortgage offer withdrawn or they may not have been able to get one in the first place. This is usually out of your control as a seller, but it's important to remember that this could happen.
Even a lender can change their mind at any point.
Similarly though, further down the chain, you may have an issue whereby one person cannot complete the sale - causing everything to break on your side of things too.
To mitigate this, simply ensure the buyer is prepared and organised with a clear finance history, strong mortgage in principle and ample deposit. As a seller - the most you can do is make sure you're organised with your own journey and have everything you need to sell. Things happen but doing it right on your end will certainly help the process along.
Mortgage Tips
Applying for a mortgage is probably one of the most daunting parts of the process as a buyer. Many people assume that having an agreement in principle means the number is set in stone and you're clear to proceed without any hiccups.
Unfortunately, the reality is that a lender could change their minds or adjust the amount at any point. From job changes during the process to an unexpected valuation, these factors alone could cause a sale to fall through. But don't fret - follow these tips and you'll be one step ahead of the game.
Firstly, keep an eye on your credit score. Even months before you're looking to make an offer it is a great idea to watch your spending and ensure you're not accruing large debts or unpaid credit cards. A good score can greatly increase your chances of a mortgage offer.


Get together evidence of your savings and deposit amount. This may include bank statements for savings accounts or written confirmation of gift money from family or friends. Anything that is seen as debt or in need of payback may make it harder for lenders.


Speak to an advisor. Mortgage advisors can offer great advice as to how much they think you'd be offered and which deals could suit you in the future. This will ensure you're in the best position to see out the buying process from start to finish.


Check out government schemes. There are plenty of options available, especially if you're a first-time buyer. House prices in Guildford can vary massively depending on the area and property type, so make the most of your money and use the resources that are out there for you.
Guildford House Sales - Happy Hunting!

If you are looking to buy or sell a property in Guildford - bear these things in mind and it will hopefully avoid any stressful situations along the way! Guildford is a wonderful place to live with plenty of amenities and great transport links into London - so it is understandable why it is such a popular choice for buyers.
It is important to be aware of these potential pitfalls, but don't forget - a great Estate Agent and solicitor will be able to guide you through it. By being proactive and communicating clearly with all parties involved, you can help to ensure a smooth and successful sale!
Guildford is a wonderful place to live and work, so if you need any more advice or information, don't hesitate to contact our team. We're experts in the area and have seen it all when it comes to the completion of a house purchase. Give us a ring or visit our website to get started and we look forward to working with you!