Thinking of selling your house or simply want to know how much your home is worth? Then you'll probably be looking for advice on
how to prepare for a home valuation
!
There are many factors taken into consideration when valuing your home such as the property's size, location, outdoor space and, of course, the current market. However, a concern for many people is understanding how to best present your house to get the highest valuation - so we've put together this guide with some tips and tricks and everything you need to know before putting your property on the market.
1. Clear out your clutter

While we won't be taking pictures at the valuation, it's important that you present your house in the best possible light. A bit of a Spring clean can go a long way in the appearance of your home. In property, size does matter. Have a tidy up, put everything back in its rightful place, get rid of unwanted clutter or rubbish. This allows our estate agents to see the full potential of the property and its space.
It will also provide clarity over the function of certain areas and the ways in which noted bedrooms could be used in the future. When spaces are cluttered it can be difficult to understand the true layout and size. It also helps with the overall aesthetic and displays any modernisation or refurbishment in the best light.
2. Clear Outside Areas

First impressions are everything. In a very similar approach to room space, clear up your outdoor space. We're talking sheds, garages or driveways you might have. Consider cutting back bushes, mowing the lawn, sweeping the patio or neatening your bin area. Show your outdoor space to its full potential - remember you're hoping to sell someone else's dream house, and it's the outside space that provides the added bonuses.
Creating some extra curb appeal can also impact the value of a property as little work will need doing in the long run. It also presents the home as well kept and shines a positive light on the overall condition of the building. This can again help with a good valuation.
3. Consider doing the odd-job that you've been avoiding

While a well-trained valuer can see past the small tasks you might undertake when it comes to getting round to selling your house, you might want to consider getting these done while you think about how to prepare for a home valuation.
Why? Well, when buyers look around your home, they'll quietly be costing up the work that they might need to undertake, on top of the price they pay for your house; often it's these little things that are used at negotiations and your valuer may take this into consideration. So, a lick of fresh new paint or repairing the holes in the walls could go a long way when it comes to getting a more positive price for your home.
4. Give yourself enough time

We'd recommend allocating about an hour - that should allow enough time for the valuer to have a good look around your property. We wouldn't expect you to sell your house to the estate agent as the purpose of the valuation is to take an objective view to estimate what the house will sell for. You can also use this time to ask any questions you might have, which leads us onto the next point.
5. Know what you want to ask
It's wise to have a list of questions that you want to ask the valuer such as:

Will you have a dedicated contact?
How often will you get updates from your contact?
How are potential buyers vetted?
How long does it usually take to sell a property like yours?
How many similar properties do they have on the market?
Also make sure you're quizzing the valuer about the process, next steps and how involved you need to be.
6. Get more than one quote
Remember, the valuation is more than just finding out the price of your house. It's about choosing the right match and estate agent to manage the process for you. By getting a couple of quotes, you can make sure that the price is right, that the fees are reasonable and that you get along well and have confidence in the team that you choose - remember you could be talking to them daily over an extended period of time. You've got to be able to trust that they have your best interests in mind. Why not ask friends or family for recommendations?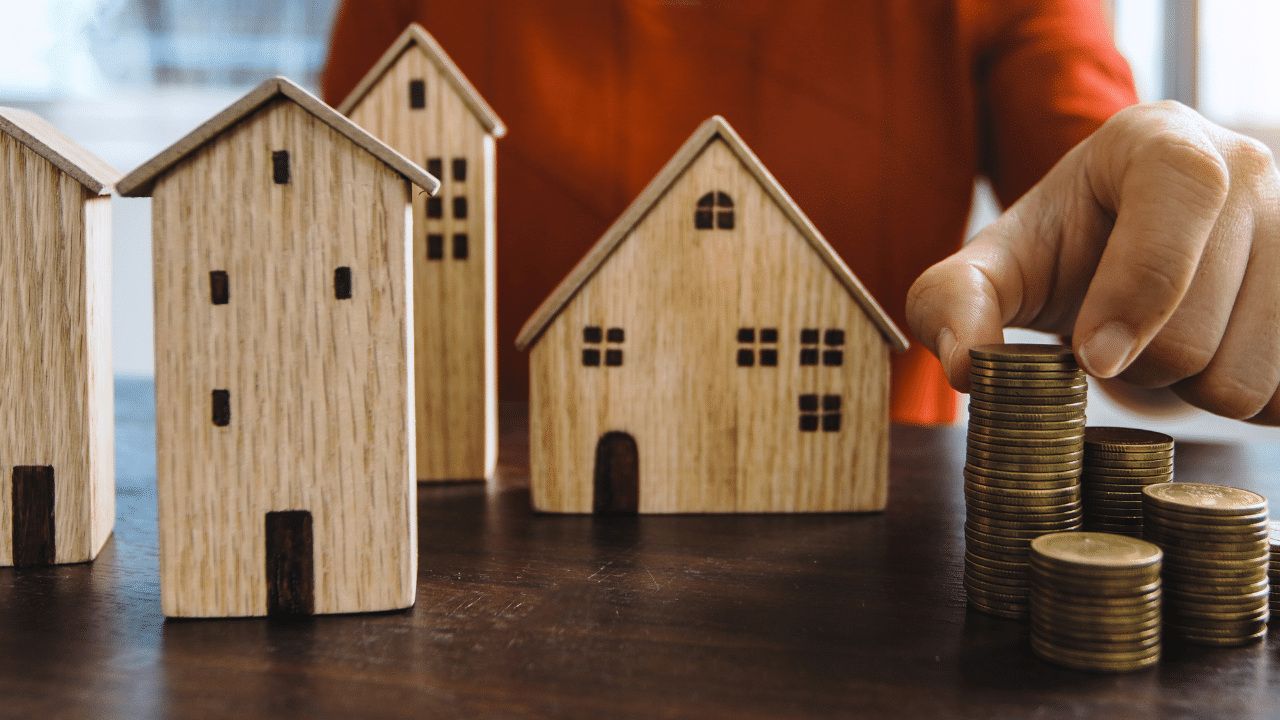 With free, instant valuations on offer, why not start with Cavender Estate Agents? Our online tool could be the perfect starting point on this journey. Don't forget that our team is ready to answer any questions you have too. So get in touch!
7. Do your own research

It's always useful to have a ballpark figure in mind as a starting point. Use online tools and search local estate agents' listings to look at houses that are similar to yours. This will give you a guide for the sales prices of properties that recently sold in your area.
It's important to let the valuer know if you have made any improvements or alterations to the property since you bought it! They'll always take a look at the historical price that you paid, so it's handy for them to know what's been done to improve to help them find added value and therefore, potentially, a higher price.
8. Understand the cost implications

While the valuations themselves are free (and commitment-free), selling your house does come at a cost - estate agent fees, solicitor fees, removal company fees. Make sure you're aware of these and bear that factor in mind once you have your house price.
Entering a chain could mean selling your house before having the chance to buy, so ensure you are clear about how much you could borrow and how much you're looking to receive for your sale. This may determine your next steps.
9. Don't price yourself out of the market

Everyone wants the highest price for your house - it's the valuer's job to make sure you have a realistic and accurate price in the current market conditions. The price has to suit what you're looking for while making sure your house isn't too expensive and therefore you are priced out of the market - too high a price might discourage viewers in the first place. Always feel free to ask your valuer for the rationale behind the price, they should have the data to justify it!
How To Prepare For A House Valuation With Cavender Estate Agents

A house valuation is not just about getting the estimated price for your house, it's a chance to ask questions and make sure the terms and the estate agents are right for you. You should make sure that you allow enough time for the valuation to take place, for the agent to thoroughly look at your house so they can make accurate and objective decisions regarding the house price.
We'd recommend giving the house a good tidy to really show the space off in the best possible light and if you do have the time and the means to make small repairs or decor updates, it can go a long way!
Here at Cavender we offer cost-free and obligation-free valuations. You can get an instant evaluation online by filling in a short questionnaire about your property or you can give us a call on 01483 457728 to arrange an appointment.