It is a matter of fact that the world is currently facing a climate crisis that requires immediate attention. It will certainly not be easy, but some small steps can be taken on an individual level that will go a long way. This is especially true around the home where we often use a lot of energy and produce a lot of waste.
That is why we have provided some top tips on l
iving sustainably for the environment
from an estate agent in Kingston, in order to help you lessen your carbon footprint and secure the future of our planet
Recycling

One easy step to help improve the sustainability of your home is to recycle. Recycling conserves natural resources, reduces pollution and also saves energy. When recycling, you want to divide trash into secondary materials. For example glass, paper, metal and plastic. As these materials are recycled they can be reused to create new products, reducing the need for new materials in production processes.
Some recycled materials can be particularly valuable resources. For example, recycled aluminium is 92% more efficient than raw materials when used.
According to recycle more, each household in the UK produces as much as a tonne of rubbish every year. This fact is only made worse when you consider statistics such as those provided by the Department for Environment Food and Rural Affairs that show that only 44.3 per cent of household waste was recycled back in 2015.
You should always ensure to check the labels of all your products before you buy. Doing so will help you ensure that they are disposed of properly.
Water Flow Restrictors

One way to reduce your energy bills each day whilst saving on your water usage is by using water flow restrictors. The great thing about these is that they decrease the amount of water ejected to 2.5 gallons per minute. This is a great way to reduce the amount of water usage in your home which will help the environment. However, be careful in areas with low water pressure where you can end up with a trickle.
Consider Updating Your Appliances

Especially, if you are moving into a new property or renting, you may find that particular things come as standard. However, first looking at your boiler could save money whilst increasing your buildings' efficiency.
Often newer and more up to date boilers will often use less energy to heat the same amount as an older and less efficient one. Therefore, if a boiler is more than 10 years old, it may definitely be worth investing in an upgrade.
It is definitely worth checking other appliances in your home such as washing machines, tumble dryers and dishwashers. Investing in new and more efficient models will help you live more sustainably and will also help cut costs in the long run.
Draft Excluders

These are great in that they allow you to conserve heat and make a property feel warmer overall. When using these, nothing is lost to old or misshapen doors and windows. Thus you will be saving energy when heating the home and might find that you do not need radiators on as long.
Insulation

Particularly in two-storey homes - it is essential to conserve as much heat as possible in order to trap as much heat as possible in order to keep rooms warm. Doing so will also reduce the amount of energy needed heating rooms using radiators.
Loft insulation can be helpful by trapping heat below the roof before it gets a chance to escape. This will keep rooms warmer for longer and lessen the need for continuos heating. Insulation can also prevent cold air from entering a property. This is especially useful in colder months as it will prevent annoying chills that cause you to bump up the thermometer.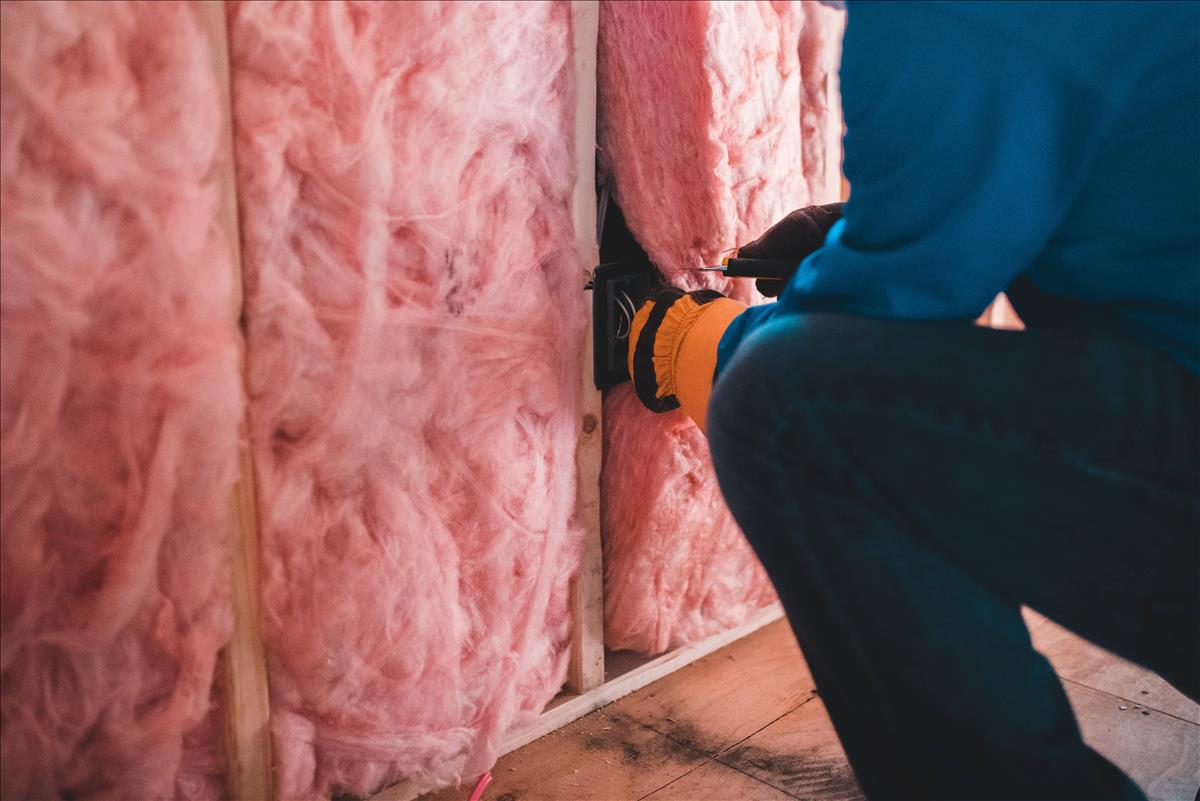 How can I be more sustainable as a tenant?

For those who don't own a home, it can seem like there is little you can really do to change your impact on the environment. Some of the points listed above may help you make use of things already in place. You can also help a little by being more conscious of the energy you're using throughout the year. However, there is more you can do to help.
Ecofriendly living isn't just about home renovations and solar panels. Prior to signing your agreement, there are plenty of people you can talk to considerations you can make that will help push things in the right direction.
Consider your location

This advice is also applicable for those looking to buy a home. The area you live is important for a variety of reasons. When looking for a property, you want to ensure that you are close to work, schools and fun activities.
You will want to consider how close you are to public transport. Doing so will make it easier to avoid car journeys when you have to commute or do long journeys. You will want to consider how close you are to local shops and work. Additionally, although public transport is a great way to reduce your carbon footprint, being able to cycle or walk to where you need to go on a regular basis is even better.
Energy Performance Certificates (EPC)

You will also want to think about the sustainability of the building itself. Landlords are required every 10 years to provide a new EPC. You can assure yourself that you are making the most sustainable decision by looking at the energy rating of your chosen building. Furthermore, ratings run from A to G. You will want to ensure that your building is on the higher end if possible but the minimum requirement will be a listing of E for all domestic and non-domestic properties.
Additionally, if you conduct viewings, you will want to take note of the facilities and appliances included with the property. If they are looking worse for wear, you may wish to see if they can be upgraded for more efficient models and a condition of your contract. Should this not be possible and you are unable to bring your own, it may be worth moving to the next one.
Try Going Green!

Another great and simple way to make your home more sustainable is to go green! This can include anything from investing in houseplants to starting up your own kitchen herb garden.
Houseplants make for great decor, adding colour and life to your home. They are also rent friendly in that they are an easy way to decorate without needing to hang or attach anything to walls. Additionally, they naturally aid in purifying air which helps the environment and reduces the need for electronic filters that could raise energy consumption. For this reason, buying plants for your home is a great way to start reducing pollution whilst decreasing your carbon footprint.
Alternatively, growing your own food is also a great way to take on the zero-waste lifestyle. You need not worry if you are low on space either. Small herb pots and plants like chilli or bell peppers can be easily sat on a windowsill, ready to be picked at whenever you like! With healthy, unpolluted air and enough sunlight- they'll thrive!
Every Little Helps When It Comes the Environment!

Making sure that you are living sustainably for the environment is essential not only to reduce your carbon footprint but also in ensuring a sustainable future for all life on earth. Doing so does not have to be a huge challenge either. There are plenty of simple steps that can be taken. For example, going greener by purchasing houseplants can help clean the air around your home.
Purchasing more up to date appliances such as boilers and tumble driers will also help reduce energy usage and will help save you money in the long run. Furthermore, if you are moving home, it can be helpful to consider your location and how close it is to public transport services and places you will need to go regularly. Doing so will help you reduce your carbon footprint as you will not need to take as many car journeys. If local shops and schools are commutable on foot or by bike, this will help the environment even more.
Lastly, effective insulation such as loft insulation will also help trap heat in your home. This is extremely beneficial for the environment especially in the winter months as you will not have to continuously rely on radiators to heat your home.
Letting Agents in Surrey

Cavender offers a complete and comprehensive range of services that can be tailored precisely for your needs and requirements. Come and speak to us to discuss how we can support you with your journey. Speak to one of our trusted expert team today on 01483 457728 for our Guildford office or 0208 092 5225 for our Kingston Upon Thames office. Alternatively, email us at info@cavenders.co.uk, we'll be more than happy to discuss your requirements!