The job of a
Kingston Estate Agent
, or one that operates in any other area - is to make the lives of the buyer, seller, landlord or tenant as stress-free and straightforward as possible. This means that you have to be extremely customer focussed amongst other things. In such a competitive industry, it is important you are making the extra effort to set yourself apart from others.
The best in the business are not afraid to go out of their way. In such a client-facing role, you will inevitably come across challenges and obstacles, but there is a key set of skills that helps get to the top of this industry and manage the difficult aspects of an ever-changing job.
You can use your own experience in buying, selling or letting properties in the past to realise which qualities the agent had. When you take this on board, it is easier to recognise skills you may want to work on. But similarly, you will notice those other qualities that could be toned down slightly to make the experience more enjoyable. We have put together a list of skills that will benefit you when joining your local property team!
The Role Of A Kingston Estate Agent
Before you get into the industry, it is important to understand what the role entails. It's not all viewings and sale commission! Other duties may vary but you'll find the majority are expectations when accepting the role.
Valuing Homes
You will be able to give expert advice and quotations about how much a person's house is worth. This will guide them in setting the right price when the property goes on the market. This requires extensive knowledge of the local area and property market so that you can give a good estimate in comparison to surrounding properties.
In Kingston Upon Thames, the average house price stands at around £740k. While this may take into account different house types and areas within the town - it is a number you should bear in mind. It could impact the value of any property you look at in the general area.
Market Homes
A Kingston Estate Agent, or others local to you, will arrange for properties to be photographed and drawn up as accurate floor plans. Along with this, they will organise written details to appear in brochures and help market the house as well as possible. This gives it the best chance of drawing in potential buyers. After this process, it will be your job to keep the client updated with the sale of their property.
Conduct Viewings
This is a vital part of the role and will mean answering questions from prospective buyers as well as making sure the property is secure. This can help in the selling of a house because you act as a neutral party and can be approached for questions or advice that buyers may not want to ask the current owners.
Negotiate
A key part of the job is to act as the messenger or go-between for potential buyers and the current owners. Offers will be put to you and it is your role to pass this on to the owners who will then decide to accept or reject the offer. Again, it is then up to you to pass this on to the buyers. During this period - you will be making sure your own client (the seller) gets the best price possible. But don't forget that you can offer advice to the other party too.
Skills of a Great Estate Agent
To carry out all of these tasks and take on the responsibilities takes a certain amount of confidence and knowledge. Many people in this industry possess specific qualities and skills that help them to be successful and able to carry out each duty to high standards. Here is a list of some that we believe you need to be the best of the best.
Interpersonal Skills
Without a doubt, this is one of the most important skills to possess. Entering such a client-facing position means dealing with a hoard of different personalities and having to tackle all kinds of situations. As a result, it is vital that the person in charge has top-level communication skills and the ability to be impartial and calm when approaching a client. Firstly, it is important that you actually enjoy talking face-to-face with clients and hold the confidence to do so every day.
Negotiations are also a key part of the role and so you need to be able to give expert advice and act as the middleman in a professional manner. Similarly, you may come across impatient clients or those with little experience in selling or buying. This could mean a lot of phone calls and questions that you are expected to answer. With good communication skills, you will be able to close and get the best deals for both parties.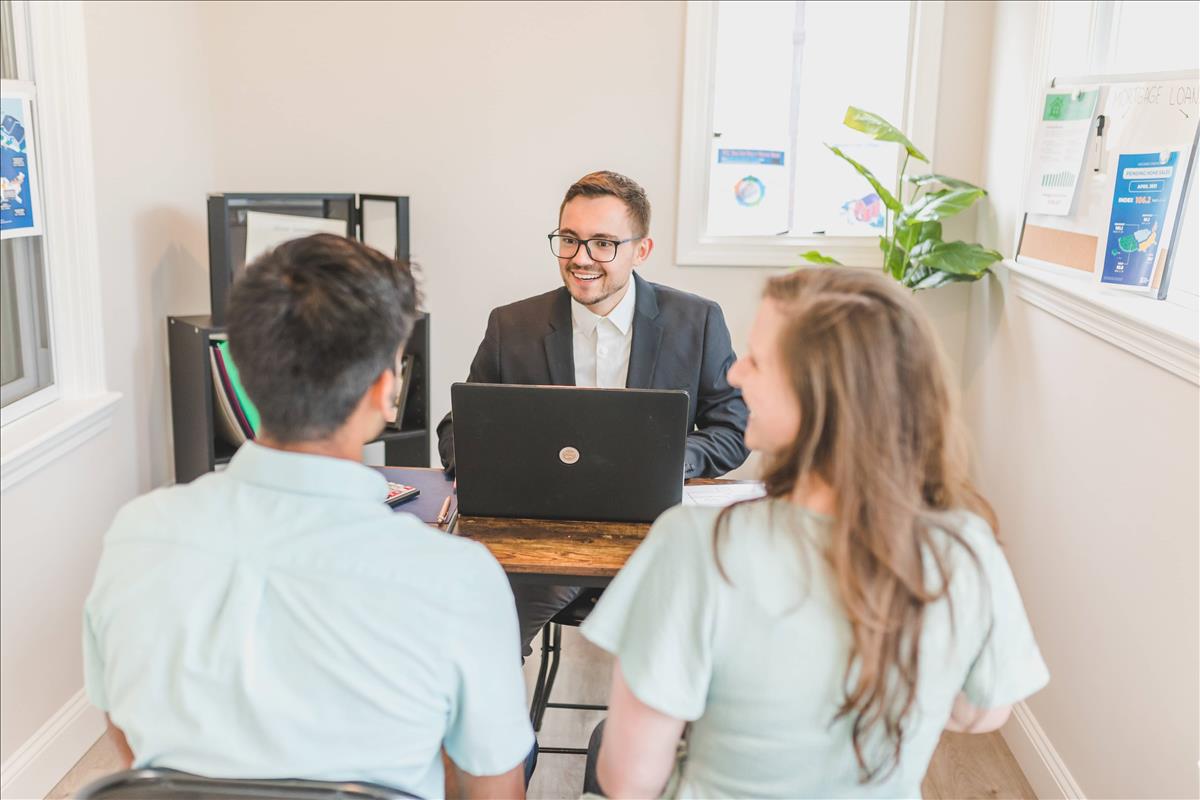 Local Knowledge
If you lack this, it is going to be very hard to display the communication skills we mentioned above. It goes without saying that to sell a property and market it well - you need to understand the workings of the community and what the property is being compared to. It will give you an edge in terms of customer service too as you are more well equipped to answer questions based upon the area as opposed to the property itself. Not only can you give them location advice, but you can more clearly take into consideration their needs and wants when buying or selling.
You're not just selling the house or flat - you're selling the lifestyle too. So to have the best chance in a successful career you need to know the area like the back of your hand. For example - Kingston offers plenty of access to the bustling city with shopping galore and a regular farmers market. This way you can pair the best parts of both home life and local culture to make it really hard for buyers to say no. It also benefits any current owners if you can help sell their homes even quicker!
Honesty
Clients will always appreciate an honest Kingston Estate Agent over one that bends the truth or avoids situations just to make a sale. They ask the questions because they want actual answers. It may not be the deciding factor in buying or selling, but it will aid them in the process and you should be the one helping with that. As a result, honesty goes hand in hand with empathy as you need to be able to understand their situation. It can be a stressful time, so by approaching them with this quality - you take some of that away in order to keep the process ticking along.
Coming to a stalemate is the bane of every agent's (and client's) life. You don't want to reach a position where no negotiations are being made or no buyers are lined up. If you can be open with the client and offer solutions - you are more likely to get it moving again and make that all-important sale. It will also bode well for positive feedback after the sale. Everyone will be grateful for your advice and honesty and so will leave you reviews that could help your career in the long run. Word of mouth is extremely valuable, so give your customers the best experience you can.
Adaptation
Any great estate agent will take the time to understand the client's motivations. It is something that can greatly impact the way you approach the sale and the process as a whole. Someone who is selling an investment property will have completely different needs to those selling their family home. As a result, you have to be able to adapt your approach to suit them. This means taking your transferable skills and using them to your advantage.
From the way you market the property to the way you push the sale - it takes great skill to change the way you do these things. However, it will turn you into a more rounded and adaptable person in your field and allow you to think on your feet. This is beneficial in the rare circumstances that something falls through or you face problems down the line. You will be more equipped to deal with them professionally and keep everything organised and moving forward.
Organisation
With such a fast-paced market, a successful worker needs to be well-organised. You should expect to be managing multiple properties and clients at once, so failing to stay organised could lead to major miscommunication. It is vital you keep each client separate and can distinguish the small details and requirements between them. This enables you to provide the best, most professional service.
Also, you will need to keep a close eye on the local property market and notify clients of changes that affect them. Amongst all your other duties - it can be hard to stay on top of. But perfect organisational skills will help you keep focussed and stay attentive to every aspect of your work life. It will also allow you the time to make those special touches and go the extra mile for some of your clients.
Stand Out In One Of The Most Competitive Industries
A successful Kingston Estate Agent will be 100% customer focussed and always on top of the property market and their clients' needs. Keeping up to date with changes will allow you to provide unmatched services. Pairing this with your expert local knowledge gives you the edge over others in the industry because you are equipped to answer any queries honestly and with detail.
Don't forget that you are helping your client with an extremely important decision and they will be relying on your guidance to make the right one.
Cavender offers a complete and comprehensive range of services that can be tailored precisely for your individual needs and requirements. Come and speak to us to discuss how we can support you with your journey. Speak to one of our trusted expert team today on 01483 457728 for our Guildford office or 0208 092 5225 for our Kingston Upon Thames office. Alternatively, email us at info@cavenders.co.uk, we'll be more than happy to discuss your individual requirements!