Most people make the decision to downsize if they are entering a new stage of life such as retirement. Although, there are plenty of other factors that could go into making the move. When you begin to think about it - you may be unsure whether it is in fact the right idea or not. While it may seem like a sensible decision, there are some considerations you need to make before settling. That's why Cavender has put together this
guide for downsizing your home.
What Is Downsizing?
Simply put, it is when you move into a property smaller than the one you currently live in.
Usually, this means getting rid of some larger furniture and other assets you've acquired over time. People may do this in order to save money on the mortgage, cut the cost of bills and have an easier job of maintaining the square footage. But what are the pros and cons of doing so?
Pros Of Going Smaller
Lower monthly costs - It takes less energy to heat and light up a smaller home, so you will see a significant reduction in bills across the board when you downsize.
Less time cleaning and repairing - We know that one of the jobs most people dread every week is cleaning their homes. From vacuuming to dusting - it is a chore and with a large property can take hours. Less house means less to maintain!
Extra savings - One of the main reasons for people making the decision. When you sell your current home, you will be saving on mortgage outgoings and so have a little extra to put aside.
Suitability - For those with mobility issues, it can be extremely beneficial to live in a smaller house. You may be better suited to a bungalow that avoids stairs - or just having a shorter distance to walk between rooms.
Cons Of Going Smaller
Sentimental value - It can be difficult to part ways with a family home, or even furniture that has been with you for a long time.
The stress of moving - This doesn't just apply to downsizing. Moving, in general, can cause stress and take up a lot of time outside of your normal day.
Upfront costs - While you may be wanting to save money and probably will do in the long run, the costs of estate agency fees, stamp duty and other costs of moving may add up.
When Is A Good Time?
The answer to this question will be largely dependent on your personal circumstances. Because of this, we wouldn't like to put an age on it - but there are certain points in life that may impact your decision. Having said that, a lot of people decide to move to somewhere smaller even before retirement. It may seem early, but generally, people want to get the move out of the way while they are more able.
You may want to be closer to loved ones. This is a great reason to move, but what makes this part of a guide for downsizing your home? Well, if you're taking the leap to move out of the local area - you must be confident it is somewhere you want to stay. At this point - you may realise that the bulk of your family have fled the nest and you no longer have the need for as much space. Kill two birds with one stone and declutter as you go!
If you are looking to be nearer a town or city where amenities are readily available, you might not need the space for things in your own home. When you are nearer other facilities - it might be a good time to get rid of that home gym or office that is unnecessary now you are nearer to work. This will save you money on your bills overall and offer you the chance to downsize easily.
These are just some of the opportunities you may want to take advantage of. However, it is important to note the reasons for doing so, and consider where you are in life. If you feel like you may need more space in the future - it would not be cost-effective to buy smaller, then buy bigger again.
What About My Belongings?
Chances are, moving into a smaller property will mean having to say goodbye to some of your belongings. It can be a stressful process, especially if some pieces hold sentimental value, but preparation can make it easier.
Firstly, you should work out what will fit into your new home. Take measurements and decide roughly where things will live. Some people even use masking tape (once you have the keys of course) to work out where certain pieces of furniture will sit. This will help in determining what you can take with you, and what definitely won't fit before even making the sentimental decisions.
Next, take the time before you move to find new homes for assets and decide which pieces you won't be taking with you. This may make it easier on yourself when the time comes. It also gives you plenty of time to fully empty your current property and hand it over to the new owners. As a result, you may save some money on storage and removal fees!
Larger furniture can easily be sold online or passed over to charity shops. There are plenty of people after you that will get use out of your old belongings.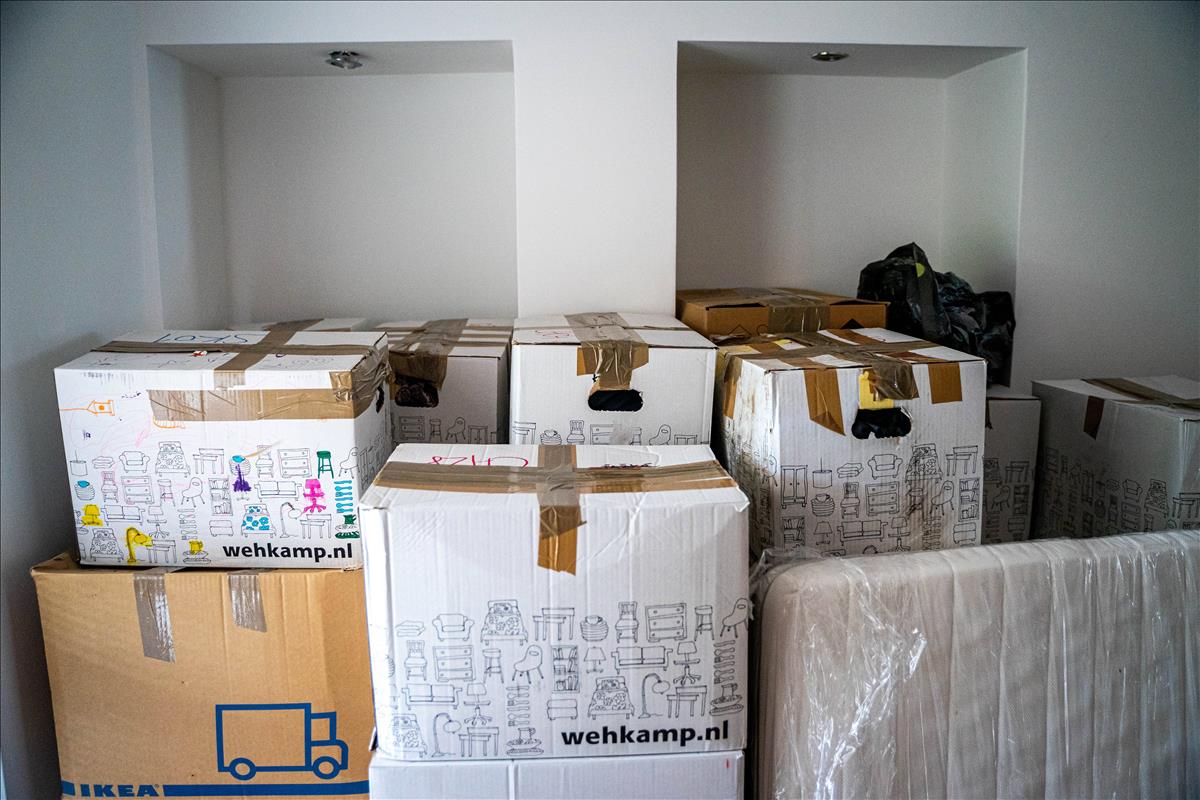 Before You Move
First things first, you need to decide on a budget. This needs to be realistic and consideration should be given to the market value of your current property. If you're looking to save a certain amount of money and become mortgage-free - your budget should reflect that. Moreover, it should match up in terms of the area you're moving to. If you're going further afield, you could be looking at higher or lower house prices than what you first thought.
Next, you should do extensive research on the local area. This will help you figure out the ideal location and which amenities you need to be close to. Similarly, it will give you an overview of the house prices which may sway your decision on a particular town or village. If you get stuck, your Estate Agent will have expert local knowledge and be able to give you advice. Similarly, we write blogs based on the areas we operate in. Ones like - why choose Guildford could give you a nice insight before you move.
FAQs - The Ultimate Guide For Downsizing Your Home In 2022
How can I support someone in my family who is downsizing?
If you're looking to support elderly family members who are in their retirement, the first thing we would recommend is supporting them with logistics. This is often the most stressful part - figuring out how they'll get from A to B.
If you can come to them with advice on local removals companies or help them with the technological side of selling furniture, it will take some strain off of them. Another way you can help is by helping carry out the heavy lifting on moving day. Reassure them that they can take care of the smaller tasks inside while the rest is sorted.
Lastly, going with them to visit possible properties will give them another set of eyes so they can be sure they are making the right decision. You may pick up on details they wouldn't have otherwise considered.
Will I Be Mortgage Free?
This is a common reason for making the move out of family homes. You have to take into account the area you are looking to move to as their house prices could be drastically different to what you are used to.
In some cases, smaller bungalows can cost the same as your three-bedroom house depending on your situation. It will take some research, but it is likely that you will be in a good position to be mortgage-free if you are downsizing and selling your current home.
Do I Have To Wait Until I Retire?
Absolutely not. While people often do - there is no wrong time to make the move. If you are at a point in life where you are confident it will be the right decision in the long run, then there are a world of benefits you could be cashing in on.
Don't feel pressured into doing it earlier than you need/want to, but choosing to do so before retirement could see you in a better place financially and physically when tackling the process.
My Kids Have Moved Out - Should I Downsize?
This depends on your situation. If you're not looking to have any more children and do not need extra room for visitors - you may want to consider it. However, if you are keeping on top of the bills and maintenance of the property fairly easily, you shouldn't feel rushed into it right away.
If you're wanting to move closer to said children and won't be needing the space, it could be a good time to do it. However, if you like the space you have and aren't entirely sure it's the right choice, then reconsider a few years down the road.
Cavender Can Help You
If you're really not sure whether or not this is the right time to buy a smaller house, we would always recommend doing some more research and taking time to properly consider every eventuality. As long as you are happy and able to stay where you are, there is no need to rush. You could be losing furniture and other belongings that have been with you for a while - we understand how unpleasant and stressful this can be. So if you're having questions or need advice, talk to your estate agent.
Cavender offers a complete and comprehensive range of services that can be tailored precisely for your individual needs and requirements. Come and speak to us to discuss how we can support you with your journey. Speak to one of our trusted expert team today on 01483 457728 for our Guildford office or 0208 092 5225 for our Kingston Upon Thames office. Alternatively, email us at info@cavenders.co.uk, we'll be more than happy to discuss your individual requirements!