For most students, the end of your first year at university marks another big move – out of accommodation and into a shared house. The biggest difference is going from the random allocation of people on your floor to deciding who you're going to live with for the foreseeable future.
However, after you've got a good group of people in place it's time to figure out where exactly you are going to live. The issue here is ensuring that you are close enough to University while investing in a comfortable home that's going to cater for everybody's needs in the group.
Similar to hunting for the best Uni, there will be certain criteria that must be met along the way. However, it's important to note that pleasing everyone is very tricky, so compromise may be on the cards.
Surrey is known for its luxurious properties and prestigious education centres, so matching the two shouldn't be too hard right? Well, we've put together this list of things to look out for when on the hunt for a
student house share Guildford
just to make sure you have the best chance at finding what you need.
Damp
Standards within student accommodation are improving but there is still a small proportion of properties out there that have issues with black mould and dampness. It can be detrimental to your health if it's not sorted and also cause problems with smell and damage to clothes and belongings.
Spotting this early may not necessarily mean the property is a no-go. Damp can be sorted before tenants move in and if you notice the problem is still present or recurs while you live there, it will be the job of your landlord to ensure it is taken care of. This is essential.
Double Glazing

A student house share Guildford will likely come with fairly modern fixtures and it's unlikely you'll need to ask about double-glazing. When conducting a viewing, Estate Agents tend to bring these things up as they are key selling points to any home. If they don't - just ask about it and we'll let you know.
Not only is double-glazing important for keeping the home insulated, but take note of the noise levels within the property. If you're close to the University or nearer the town centre, it will be important to consider road noise and nightlife. We know you'll probably want to partake of course - but on the odd occasion you need to stay in to finish an essay, that extra layer of protection will be much appreciated!
Pest Problems

You've probably heard the horror stories already, but it's something you may need to consider when looking for a student house share Guildford. Properties that have previously been occupied by other youngsters focussing on partying and studying could well mean that the cleanliness of the property has been neglected.
Don't be afraid to check kitchen cupboards and around the bin areas for signs of pests! (Just ask the agent before moving anything out of respect - it's usually fine.) You will want to make sure this is covered before moving in, otherwise you could have some very unwanted guests who don't pay rent…
Location

Looking for a student house share Guildford opens up a lot of possibilities. As a large town, there are plenty of hidden gems and a variety of properties available. You can check our website to see what we have on offer. If you're studying at the University of Surrey, you're going to want to make sure you're not too far away that it will cost you an arm and a leg every day to get there.
Guildford is great for public transportation, so if you want to go a little bit out of the way, make sure to look into what's available in that sense before settling on a property. However, Guildford in itself has a fantastic blend of things to do, see and experience no matter what you're looking for. Our other blog gives you more information on the benefits of renting in this area, so make sure to have a read of that so you don't miss out on all the good bits!
Security

This is something that students should take seriously when viewing properties as the level of security could vary massively even within the same street. Unfortunately, opportunists are aware that this particular group of tenants are likely to be out late, not returning till the early hours of the morning.
Also, it is understandable that returning after a fun night out can often mean forgetting to lock doors and windows or even leaving the keys in the door by accident. We've all done it and there are certain things to look out for and ask about that could keep your student house share Guildford even more secure.
Secure locks on the front and back doors
You can ask the landlord whether they've been changed recently and if they're very old or flimsy, you may be able to negotiate new ones as part of your agreement.
Is there a burglar alarm?
This is a bonus! If you have an alarm system, it will be your responsibility to ensure it is correctly armed when you leave, but it's a great deterrent and barrier for any potential opportunists.
Most properties will have small key locks on the windows, but it is worth checking. Also, ensure each window shuts completely and securely and isn't easy to open from the outside. This is another level of security that will benefit shared properties - especially if you're looking at a house with a ground floor rather than a flat.
Working fire alarms & extinguishers
It's compulsory for a student house share Guildford to have all of these things. However, it's worth asking about the last time they were tested and how long they've been installed for. Make sure there are ample alarms on each floor and don't forget to test them yourself regularly when you move in.
The Parking Situation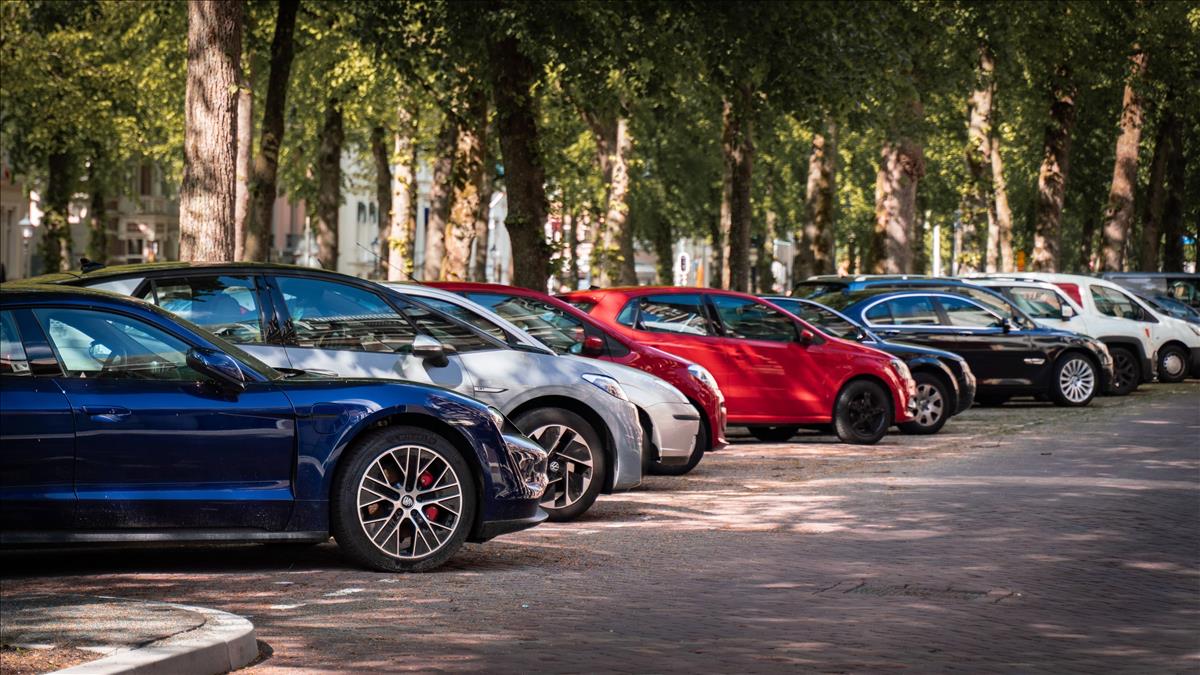 If you have brought your car with you to travel to and from Uni, parking near your property is going to be essential. When conducting a viewing, you may want to ask whether there are any allocated spaces if there isn't a clear driveway. Also, think about how many of your housemates are going to need spaces.
You may find it's on-street permit parking but some properties are limited to the number of permits they allow. With this in mind, don't forget that there are great public transport links all over Guildford - so if you can do without a car, it might not be a deal-breaker after all.
As well as this, there are plenty of large car parks and street parking dotted around town. Just bear in mind you may need to pay by the hour and the wardens are hot on people without tickets!
Landlords
It always makes the experience more enjoyable if you have reliable and supportive landlords. Some universities have a list of registered landlords you could approach and be sure they are understanding of your student situation. However, if you're looking for one yourself, it's worth asking if they've rented to students before and if there were any issues with their last tenancy.
Also, if you get the opportunity and everyone allows it - try and have a chat with the current tenants. You are more likely to get an unbiased account of the living situation and relationship with the landlord. Similarly, they may be able to tell you things the estate agent wasn't aware of!
Guarantors
Unfortunately, there is a reputation associated with students and money. For this reason, letting agents and landlords will often require you to have a guarantor in place before the agreement can be settled on a property. This is usually a relative that acts as security in case you do not or are unable to pay rent.
You may be able to have one guarantor per person, however, it usually requires just one for the entire household. It is important to consider this when looking to move as you will need to have a conversation with whomever you would like to act as guarantor.
Student House Share Guildford

Looking for a property should be exciting! So try not to get too hung up on the small details. This list is simply to help guide you through what can be a bit of a lengthy and complicated process.
It's also a case of not jumping for the first home you see. You're going to be using it as a base and you'll be spending a lot of time there, possibly with visitors and family - so it needs to be right!
Have conversations beforehand with your potential housemates about what everyone is looking for and if you have non-negotiable factors. Then, just remember it may require some compromise before settling. However, Guildford has so much to offer and you'll likely be exploring the city much of the time, so enjoy the experience and get in touch with our team today to begin your search!