University is a place full of different people from all walks of life. Many thrive in this busy culture, while others long for an opportunity to escape to peace and quiet once in a while and focus on their studies!
Whether you're a fresher thinking about starting this new journey or have experienced Uni halls for one year and are now looking for something new - you have a decision to make. Do you opt for accommodation within the campus, get some friends together for a house share or find a space of your own?
There are pros and cons to each option and you'll likely find it changes the way you navigate the whole process. However, today we are going to think about the reasons why studio flats for sale in Kingston could be ideal living accommodation for students in the local area.
Invaluable Me-Time

When you live in halls or are sharing a property with four, five, six other students, it can quickly become loud and overrun with visitors, games and noise from all directions. If you're one who needs time to yourself and a quiet, reliable place to study and relax, a studio flat could be the perfect solution.
Also, think about the possibility of part-time work. If you're on placement or working at the same time you will likely find that your sleep schedule is different to that of your other housemates. This can become frustrating if everyone is not understanding of this, so studio flats for sale in Kingston offer privacy and the luxury of sleeping, studying and relaxing peacefully whenever you want.
In your own space, you don't have the same distractions or obligations to socialise and spend time with other people. This means you are free to divide up your time any way you see fit and not have to worry about other people. After all, university should be fun - but you still need to knuckle down from time to time.
Modern Luxuries

In comparison to on-campus accommodation, a studio flat is going to be decorated much more nicely and offer certain luxuries you won't find with other living arrangements. Many of which are lifesavers for student life!
Firstly, you're unlikely to come across the same issues as a house share. For example, poor insulation, pests and outdated refurbishment. This is essential if you're someone who needs an attractive place to work and relax, but could also save you the hassle of contacting landlords and having tradesmen come in and out to fix problems.
Also, you'll usually find that broadband will be much faster. With just one of you compared to four or more using one network - you will be able to carry out your studies and projects without worrying about the internet crashing or leaving you with a poor connection. (A necessity for students!)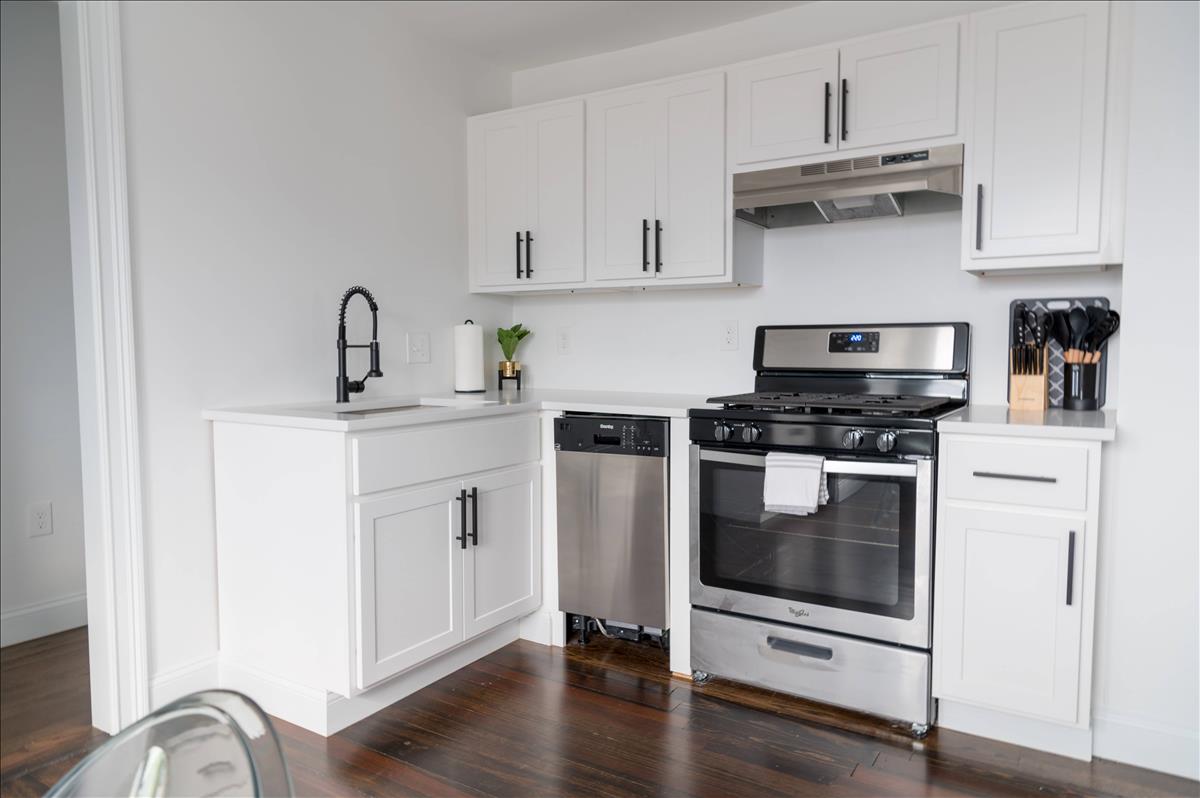 Privacy!

The benefit of renting privately is that you'll be blessed with your own space. That means everything from a kitchenette to ensuite, study area and storage for all your belongings.
We know that shared houses and flats can get messy very quickly and it's not always nice having to decide whose job it is to tidy up each week! So, with the studio flats for sale in Kingston you only have to worry about yourself. No sharing bathrooms and no need to wait until 10pm for the kitchen to clear out and be ready to cook.
You may also find a new sense of independence which is all part of the university experience. You'll be able to create your own timetable and enjoy living your life based on your situation and preferences, rather than having to take into account everyone else's habits.
Furthermore, if you are not one who enjoys clubbing and late nights - a bit of privacy at home will be appreciated. You won't be disturbed by others returning in the early hours and it will also reduce the pressure many feel to be involved in this side of things.
Socialising (Or Not…)

While it is great to have the chance to retreat when you need to and enjoy your alone time, it does force you to meet more people and spread your time between more than just the five or six people you could be house sharing with.
It's always good to have a close group of friends, but living alone means you can plan to spend time with more people and it opens up your social life slightly. University presents so many opportunities to meet new people. From those in your lectures, taking the same course, to the odd person you meet in the library or on the way home.
So if you're looking for a life outside of uni halls and want more freedom to explore the town of Kingston - having your own space in a studio flat could be perfect for you. Alternatively, you of course have the option to stay in without being disturbed. The best of both worlds!
Mature & International Students

While a large proportion of students on campus will have followed the 'traditional' path out of school and to University, there will also be people doing their second or third degree, perhaps a PhD or travelling from other countries to fulfil their course requirements. Because of this, people are going to want different things out of their experience and it may not always be appropriate or preferred to stay in shared accommodation.
People purely wanting to take part in the educational side may not be as bothered about the social aspect that comes with shared housing. Studio flats for sale in Kingston are perfect for those looking to move closer but not wanting to be in the thick of every event, club or outing. You have privacy from the other, possibly younger students and can continue your social life outside of the university.
What's On In Kingston

Living in Kingston not only offers great links to the university, but it is brimming with theatres, cinemas, restaurants and pubs that will cater to everyone's taste after lectures are over. The nightlife is one that draws many students in and with the major London attractions just a train ride away - you'll be spoilt for choice on freshers week…
The Arts

We also play host to a thriving arts scene which is great for those looking for a more cultural day out at the weekends or looking for some extra information to back up a project! Shows at the Rose Theatre also include work by students. So if you're undertaking a degree in the arts or want to go and support your friends and fellow students - this is definitely a place to check out.
Sport Venues

Moreover, if sport is more your thing then you'll be pleased to hear that as well as the campus facilities, you will be just a short distance from many well-known venues. This includes Twickenham and Wimbledon! With such great transport links, it will be really easy for you to enjoy the scenes all over Kingston as well as into central London.
Night Life

Not far from the Kingston University Campus, you will find plenty of popular bars and restaurants. It's well known for its lively nightlife and is home to clubs and pubs that many students frequent at weekends. But don't forget - studio flats for sale in Kingston also allow you to pick and choose when you venture out! Don't feel pressured…
Green Space

During the summer it can be a welcome change to sit outside and enjoy the fresh air while studying or taking a break. You'll find some of the biggest parks in London including Kew Gardens which is a brilliant day out in itself! Nature reserves are also abundant for wildlife lovers and you won't be short of a place to enjoy the sunshine.
Transport

If you're worried about getting around or getting home for holidays, you'll be met with plenty of rail connections and even the riverboat on the Thames! You'll be able to travel directly to Waterloo in under half an hour and it won't be a problem moving back and forth to see family. Just don't forget to research season tickets.
Studio Flats For Sale In Kingston With Cavender

If you're looking for a property to rent in the area, we suggest checking our listings and getting in touch directly to ensure we can help you find exactly what you're after. Studio flats are a seriously great alternative to sharing a house or living in Uni halls, so it is worth considering this as an option for even just a year or two.
Cavender offers a complete and comprehensive range of services that can be tailored precisely for your needs and requirements. Come and speak to us to discuss how we can support you with your journey. Speak to one of our trusted expert team today on 0208 092 5225 at our Kingston Upon Thames office. Alternatively, email us at info@cavenders.co.uk, we'll be more than happy to discuss your requirements!