Are you considering renting a property in Guildford? You would not be alone as many professional couples wishing for a better work life balance are choosing Guildford as their new home. The area is also very popular amongst families who are drawn to the area due to the exceptional educational establishments within the area.
No matter your budget or group size, there are plenty of great properties on sale within the area, no matter if you are wishing to live on your own in a studio property or in a large group as a group of university students. Let's explore the many great reasons to consider Guildford as a place to rent.
A Perfect Balance
Choosing Guildford as your desired rental location provides you with the best of both worlds between rural and city living. You benefit from the comfortable community vibe that comes with living within the Surrey countryside whilst only being a short commute away from London. The excellent road and rail connections in the town makes it perfect for anybody who needs to commute to work across long distances. For instance, a train between Guildford station and London Waterloo will only last around 40 minutes. Factors such as this all contribute to why Guildford is becoming an increasingly popular destination for people looking to rent a home.
Additionally, Guildford is within short distance of both Gatwick and Heathrow airports, another factor that can be important for those who travel frequently for business or leisure. Families and University students may be drawn to the area due to the top quality educational institutions in the area such as Guildford High School, the Royal Grammar School and the University of Surrey. Even those who aren't in education can benefit from the Universities' excellent sports park that is available for public use. So no matter what you are after, you can be sure that Guilford will provide you with everything you need for the perfect balance between the entertainment of the city and the beauty of the Surrey countryside.
Great for the Family
One of the immediate benefits of renting in the Guildford area is that the town is home to an exceptionally pretty high street, perfect for shopping and finding new places to eat out. The local area gives you easy access to designer boutiques, a farmers market on the first Tuesday of each month and all the high street stores you desire. You are never short for entertainment either with 3 theatres and a multi complex cinema all within walking distance of the centre. Furthermore, the town has a purple flag status meaning that the area is recognised for a diverse mix of entertainment and dining options for the evening time whilst still promoting security and safety for all residents and visitors of the area.
Families may also benefit from the wide variety of events and festivals held throughout the year. The summertime in the Guildford area can also be very pleasant with Guildford Lido opening during the summer season as well as boating, skateboarding and crazy gold facilities available in the beautiful Stoke Park. Other attractions in the area include the Guildford Cathedral, Guildford Castle and perfect scenic walking opportunities in the North Downs.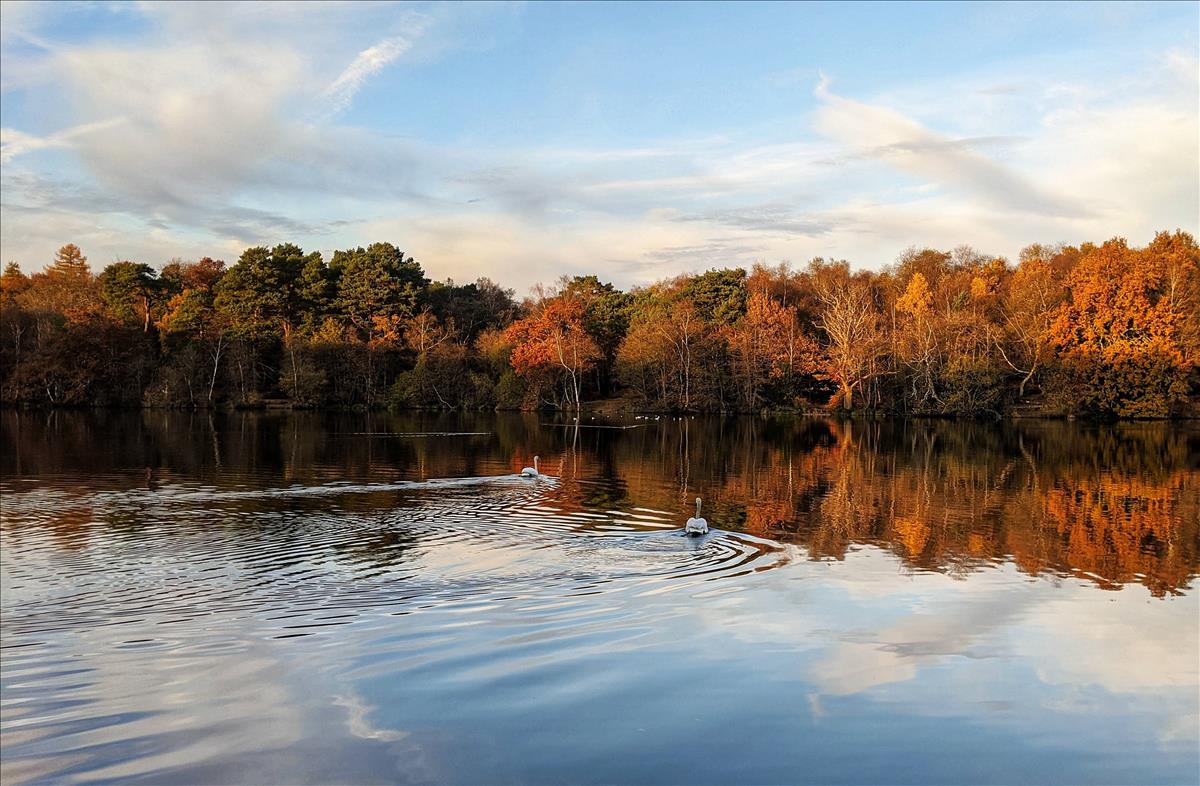 A Place For Music Lovers
If you are a passionate music lover, you will be right at home in Guildford. The place has plenty to offer such as the Guildford Star Inn which saw The Stranglers get their start and make a name for themselves, hosting performances in its backroom. You also cannot forget about the Boiler Room near York Road. This Grassroots Venue:Spirits of the Scene award winner, is a lively and intimate venue that hosts some major names across a variety of different genres. Additionally, with the ACM (Academy of Contemporary Music) based nearby, you are often treated to a variety of student street performers bringing life to the high street by showing off their talents whilst you shop and explore the local area.
Independent Shops and Restaurants
Especially with the current pandemic continuing to affect many aspects of our lives, the high street has been hit hard in many areas. However, Guildford still has a fantastic range of independent shops that are still making great business for themselves whilst providing variety to the area.
One example is Ben's Collectors Records in Tunsgate, providing a great place for music fanatics to browse a wide range of records and music items. A few additional businesses include Kalm kitchen, Positan and Moffats. Additionally, if you enjoy a market, there are plenty of stools worth checking out in the centre.
Rental Options and Prices
Average Rental Prices in Guildford can vary anywhere between £577 PW and as little as £257 per week. Therefore, no matter what your budget you can be sure to find somewhere that fits your needs. The availability of cheaper rental options is particularly great for students who have a limited income and still want somewhere lively to live close to educational facilities. Additionally, if you are considering renting alone there are a range of affordable studio properties available in the area.
Schools
An additional benefit of Guildford is that it is home to two of the best secondary schools in the country according to the "parent power, The Sunday Times Schools Guide 2018", a ranking of over 2000 schools in their exam results.
One of which, Guildford High School, has built a reputation as being the second best independent secondary school in the South East after 97.5% of A-Level students achieved A* to B grades and a further 96.8% of GCSE grades at A* to A grade level.
Royal Grammar School has also got a very prestigious reputation, being ranked as the eighth best region after 95.6% of A-level pupils received A* to B grades and 91.8% A* to A grades at a GCSE level. Factors such as these make Guildford a popular living destination for families looking to provide the best possible education for their children.
Art
For those of us who appreciate viewing art and have creative minds, Guildford has some great opportunities available. For example, Watts Gallery is a gorgeous gallery you can visit. It was built for the symbolist artist and sculptor George Frederic Watts. It was opened just before his passing in 1904. It is a very unique gallery in that it is one of the only of a handful of galleries in the UK devoted to a single artist, containing more than 100 of his paintings that span over the course of 70 years. One piece that is a must see is the bronze Bust of Clytie, which was hugely recognised across Victorian England.
Conclusion
This beautiful town is home to some of the most lavish and upmarket properties. However, if you are wishing to find a home to rent in Surrey, there are a range of options available at different price points. New developments in recent years include the cottages and Victorian townhouses in the area. There is plenty of variety available to suit your taste and by being so close to London, you can gain the advantages of a city lifestyle for an affordable price. The high street is bustling with life, with the monthly farmers market where shop owners showcase a wide variety of products and services. This is a great opportunity to know what is available to you, meet the locals and gain directions to great food and shopping opportunities. You truly get the best of both worlds being situated so close to the gorgeous river Wey, meaning that the businesses often overlook calm waters and countryside scenery.
The area is also home to some of the best quality schools in the South East such as the Royal Grammar School and the University of Surrey. Need to travel easily? This is not an issue as by renting in Guildford, you are within an easy distance of both Gatwick and Heathrow airports alongside Guildford Train Station.
The town is also not short of entertainment venues that you can take advantage of. Music venues such as the boiler room make for a great atmosphere for music lovers whilst providing a really fun night out. There are a range of clubs and bars that can make weekend life really fun alongside a wide range of restaurants for any foodies looking to stumble upon somewhere really special to eat out. There is also a selection of theatres and a multi-complex cinema should you fancy it.
Letting Agents in Surrey
Cavender offers a complete and comprehensive range of services that can be tailored precisely for your individual needs and requirements. Come and speak to us to discuss how we can support you with your journey. Speak to one of our trusted expert team today on 01483 457728 for our Guildford office or 0208 092 5225 for our Kingston Upon Thames office. Alternatively, email us at info@cavenders.co.uk, we'll be more than happy to discuss your individual requirements!